Cindi is available for Workshops and Seminars
As an empowering relationship guide and speaker, Cindi has captivated audiences with her warm, easy-going style and her sense of humor. A natural born entertainer and teacher, she makes the learning experience joyful and fun. Most importantly, she has the innate ability to make even the most complex concepts easy to understand.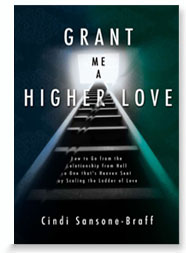 Cindi has spoken at bookstores, corporate events, and fund raisers. She has also given lectures in small intimate venues, including private parties, spas, and health clubs.
For more information on how you can book Cindi for your next event, please get in touch via the contact page.